Karndean Waterproof Flooring
Karndean Waterproof Flooring Photos
About Karndean Waterproof Flooring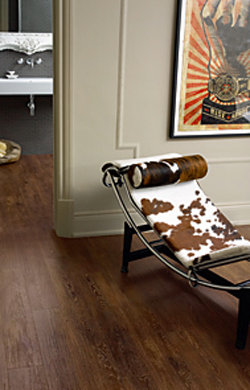 Product Visualizer >>>
Karndean design flooring replicates the look and feel of natural materials; such as - slate, ceramic, marble, glass, limestone and wood. Made from an exceptionally durable form of customised vinyl, Karndean comes without the drawbacks of some natural products and is much warmer and quieter under foot, offering any home or business an easy and low cost flooring option. As Karndean comes as individual planks and tiles the product offers a significant advantage to designing your own personalised floor. Karndean was established in 1973 with offices in the UK, Australia, New Zealand and the USA. Our dedication to product research and development has earned the company a reputation around the globe for supplying imaginative, innovative and affordable flooring products to both consumers and businesses.
---
---
Featured Products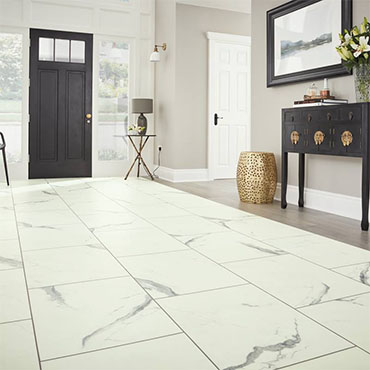 Karndean Waterproof Flooring
The award-winning Korlok Select range features a wide variety of wood and stone visuals sourced from across North America and Europe. Whether you're seeking the charm of our Antique French Oak, taken from a 17th-century French chateau, or the stunning look of rare Italian Calacatta marble in Palazzo Marble.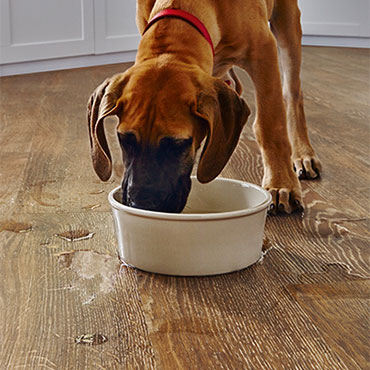 Karndean Waterproof Flooring
In addition to working as a barrier against scuff marks, stains and fine scratches from our excitable furry friends, Karndean's surface protection system, K Guard + puts commercial-grade durability into any family home without sacrificing on appearance.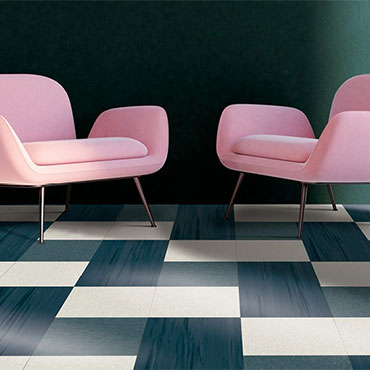 Karndean Waterproof Flooring
What are your plans for the weekend? Any outdoor activities? Sports? Gardening? DIY? 🏞️🚴‍♂️🌷🔨 Whatever you're up to, may you find time for relaxation too.
Featured Articles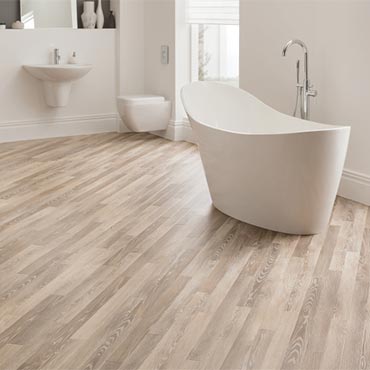 Karndean Waterproof Flooring
According to the 2020 U.S. Houzz & Home study, bathrooms were the 2nd most popular rooms for renovations among homeowners. As you're spending more and more time at home these days, you may be considering a bathroom update as well. Whether your guest bathroom, master bathroom or both could use some refreshing, our durable and waterproof luxury vinyl offers plenty of versatility!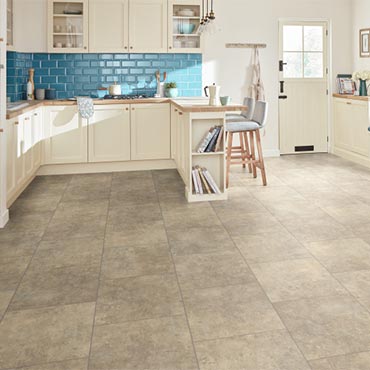 Karndean Waterproof Flooring
We recently introduced 17 stone looks to our interlocking Korlok Select floating floor range. Like all Karndean Designfloors, these stones are waterproof, durable, kid and pet friendly, come with a lifetime residential warranty and feature original Karndean visuals! These visuals were developed from antique French cotta, Calacatta marble, slate, limestone and include Moorish stenciled tiles.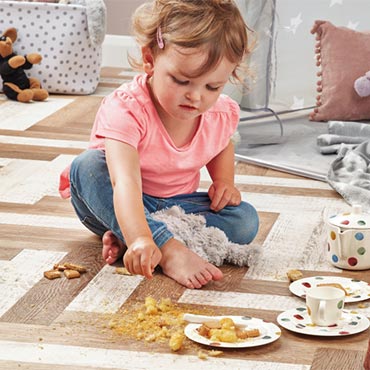 Karndean Waterproof Flooring
The current pandemic has put a spotlight on the type of materials we bring into our homes. Ease of maintenance, the ability to harbor dirt and bacteria, and the overall environmental footprint are among the top concerns of homeowners in today's climate.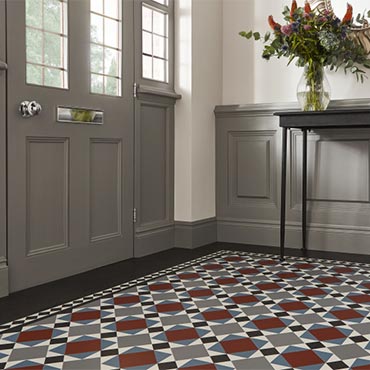 Karndean Waterproof Flooring
One of the best features of Karndean Designflooring luxury vinyl is its versatility, meaning if you can think of a unique layout or pattern there is a way to achieve it! You may be hesitant to use a patterned floor, but your floor is simply another surface to express your personality or style – like a kitchen backsplash or statement wallpaper. In the same way that you use these accents purposefully, the same rings true with patterned flooring.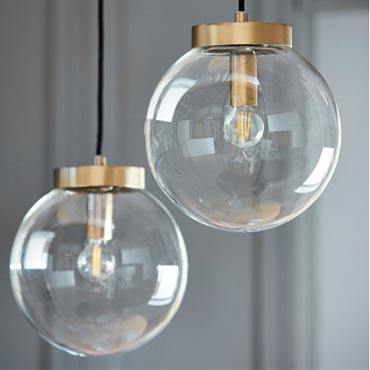 Karndean Waterproof Flooring
Lighting plays a huge role in how your flooring and other furnishings will look in your home. Just like color or paint, lighting impacts the overall feeling and mood of the space. Improper lighting can cause glare, eye strain and even headaches.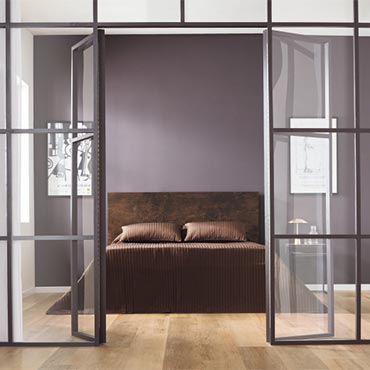 Karndean Waterproof Flooring
If you consider yourself to be a minimalist when it comes to your home decor, a growing new trend known as Japandi will likely appeal to you. Asian interior design styles are perhaps most well-known for bringing calm and balance to a space (i.e. feng shui, zen), but another aspect of Japanese style, in particular, is wabi sabi – beauty in imperfection.